This is it! Results from
last week's

Style Renewal
by
Fimela.com project
...yayyy! :)
What do you guys think? :D
Before the D-day, I decided to meet B in person by inviting her for dinner and window shopping...I just felt that is was really important to know her personality & preferences well before I can actually decide what style suits her best...from our chat, I could tell that B was rather boyish, goes for simple & easy-to-wear clothes, does not like loud patterns or prints, and likes to dress rather sexy heheheh...
This is her everyday style...:)
And this is how I styled her...:)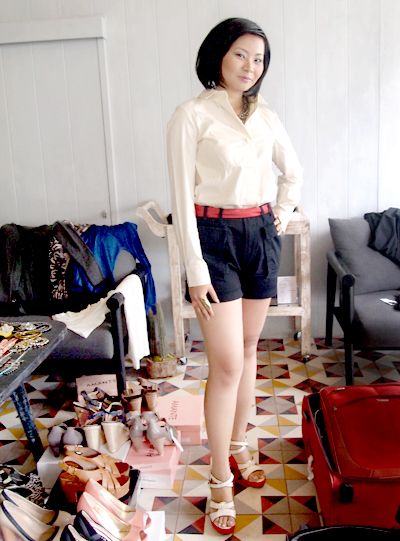 Thank you so much to Fimela.com for the opportunity to style such a gorgeous lady...I hope you like it, B! :)
Up

wedges

Check out other girls with their new transformed style
here
! :)
* Last two pictures courtesy of Michelle Koesnadi of Glisters & Blisters...thanks, love!